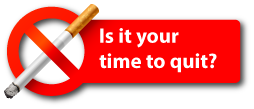 Is It Your Time To Quit?
Are You:
Feeling short of breath?
Worried about chest pains?
Troubled by a persistent cough?
Worried about your money and your health?
Worried about your health
Worried about the example you are setting for your children or grandchildren?
Feeling lonely having to go out in the cold and the rain just to get a few puffs?
Is your doctor insisting that you absolutely Have to quit right now or risk the consequences?
If you are still smoking in light of:
All the evidence indicating how dangerous it is to your health
How much of a financial setback it creates.
In spite of all the negative physical, social, and financial impacts it is having on you, your attempts to quit have become derailed, then you are addicted and you need help to break free!
If you are really serious about quitting, we can help you! We have developed a tried and tested program that works–if you let it!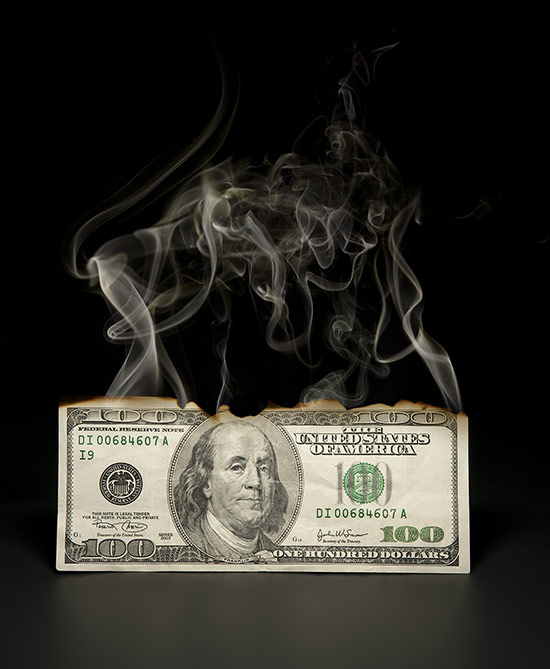 If you really want to quit and have tried just about everything else, don't despair:
Our Program Is:
Suitable for patients who are on medication such as Champix, Zyban or Nicotine Replacement Therapy
Those who wish to try alternative medicine modalities such as low-level (cold) laser or acupuncture.
We give you all the tools and techniques that you need to break free, but you have to take the responsibility to apply them.
 Who Should Attend?
Only those who are sincerely motivated to quit.
Ideal for those who have tried to quit in the past and failed, but are determined to break free.
Ideal for those who have quit for prolonged periods in the past, however, relapsed, but are really serious about not being controlled by the tobacco any longer.
Ideal for those who have been told by their doctor that they must give up smoking and are determined to do so.
 Who Should Not Attend?
Anyone expecting a magic cure.
Anyone not willing to turn up for follow-up visits as needed.
Anyone being coerced or pressured by family or physicians, who has no real intention of quitting, but is just going through the motions to get them off their back.
Those who are not willing to take responsibility for their outcomes.
Anyone who is not prepared to do whatever it takes to be successful.
Study after study has shown that any treatment for tobacco addiction that does not include a behavioral component has little chance of success.  There are strong psychosocial factors that

must

 be dealt with if you wish to be successful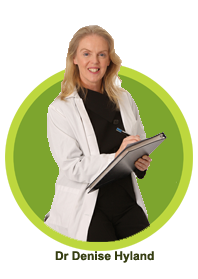 Your Facilitators
Dr. Denise Hyland
Dr Hyland has over 25 years' experience in family medicine and was one of the early physicians in NL to incorporate acupuncture and holistic medicine into her practice.She has advanced training in lasers for cosmetic medicine, also in the use of low-level lasers for smoking cessation.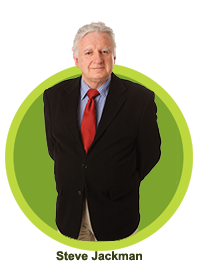 Steve Jackman, B.A. (Psy.); MBTI cert; MSHRD (Honors); NCTAS
Steve has a Master's degree, and decades of experience and advanced training in the use of the Lewinian Change Model, and is the ONLY Nationally Certified (CCAF) Tobacco Addiction Specialist in the Province.
THE NEXT STEP IS UP TO YOU.
If you are ready to quit and are really serious about doing so call: 579-5297 to make an appointment.
It is something you and your loved ones will benefit from for the rest of your life.