Please visit the following subpages for details.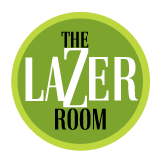 [subpages depth="2″]
The Lazer Room is a medical facility which adopts a holistic approach to aging: tackling the external appearances by non-surgical, minimally invasive methods such as lasers and injectables, while addressing the  factors responsible for cellular aging by means of hormonal, metabolic and nutritional interventions.
We encourage positive lifestyle changes through programs such as Smoking Cessation,  Stress Management, and Medically Supervised Weight Loss, and where appropriate, we will screen for underlying  medical conditions contributing to or resulting from the aging process.
Each patient is assessed by a physician prior to treatment.
Of particular note:

All facial injectables (fillers and Botox) are done by a qualified physician with extensive training in structural and functional anatomy;
We restore natural facial contours in accordance with classical anatomical proportions. We aim at a very natural, refreshed appearance, rather than an artificial, frozen, or overtreated look. Any enhancements are subtle, and an expressive ability is retained;
We take an inside-out approach – addressing  the hormonal, metabolic and toxic processes  contributing to the external signs of aging;
We endeavour, by dint of attending seminars, training programs and international conferences, to stay on the cutting edge of aesthetic and anti-aging medicine, offering such  services  as the non-surgical fractional eyelid lift (Madonna Eyelift), autologous platelet regenerative treatments; hand rejuvenation, and   bioidentical hormone balancing;
With regular maintenance cosmetic treatments, we can keep you looking fresher and more youthful, and by participating in our wellness programs you can maintain  optimum health longer.